Quick Enquiry
Terms and Condition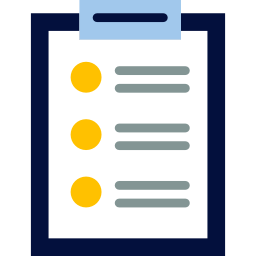 Making a booking for a Holiday Package you agree to be bound by the conditions of booking included in the Holiday Package's description.
You acknowledge that pictures of the holiday packages, Hotel & Car as shown on the Site are indicative and maynot be representative of the actual products.
Prices/Taxes are subject to changes and availability.
During the time of booking 20% of payment to be paid and 30% to be paid after CV has been issued and rest of the amount(50%) to be paid 2 days before commencing the journey or on arrival at the destination for all land package.
For flight package 50% to be paid during the booking and rest of the 50% ti be paid after the flight ticket is issued.
For customer who pay Offline/Bank/Cheque/NEFT/RTGS etc , we are not charging any additional transactional fee, but booking will confirm after receiving the amount.
Booking depends on availability & Special rates shall apply for peak seasons and the inclusions of such holiday packages may vary without any notice.
In case we are not able to provide the Hotel Packages as shown on the Site, we reserve the right to give the substitute Hotel Package of the same standard.
Visit to CORAL Islands and other places by Boat subject to Weather conditions and availability of Boat.
For child above 2 years ferri ticket will charged.
Entery, ticket, hotel permit, boat ticket will be charged for child above 5 years.
We will not be held responsible in case of Cancellation of any Sight Seeing due to Natural Calamities & NO REFUND of the tour price will be made in whole or part due to this.
In any circumstances i.e. Due to flight cancellation or delay of ship, the customer has not reached to Port Blair on the booking date; the charges shall be paid by the customer itself.
You agree that the terms of the holiday packages may be subject to change at short notices due to circumstances beyond control included but not limited to force majeure events etc.
On the Check Out date, if the flight/ ship will be cancelled or delayed, the extra charges shall be paid by the customer itself or on the decision of hotelier. Use of room for day use between 09:30hrs - 1600 hrs will be charged at 100% of published hotel tariff, subject to availability.
No refund for unused nights or early check out.
The guest must carry Photo identification like Passport/Driving License/Voter ID Card in Original at the point of check in at the hotel.
No refund for Cancellation on bookings from 15 Dec to 15 Jan.
We assume no liability for the performance of arranged services and/or holiday packages and we provide no guarantee with regard to their quality or fitness as represented. We do not as well supply any guarantee for the availability of services and/or holiday packages.
We request you to obtain suitable insurances/other protective measures etc. to safeguard yourselves.
We are not liable for any personal injuries, death, property damage or other damages or expenses resulting there from.
We have no liability and we will make no refund in the event of any delay, cancellation, overbooking, strike, force majeure or other causes beyond our direct control, and we have no responsibility for any additional expenses, omissions, delays, re-routing or acts of any government or authority.
Your right to cancel your service or holiday or modify your booking is determined by the cancellation policy. In such cases it is your responsibility to inform us in writing of such request specifying your booking reference. The time of receipt by us of the declaration of cancellation shall be decisive for the time of withdrawal and cancellation fees to be applied by Us.
The laws of India govern the Holiday Packages. All disputes shall be settled within the jurisdiction of ANDAMAN & NICOBAR only.
If Private ferry is not operational/Seat unavailable then DSS Ferry will be Provided.
In case we are not able to provide the Hotel Packages as shown in Package Details , we reserve the right to give the substitute Hotel Package of the same standard. ), and before confirm the booking check the availability of Hotel & hold then take the payment.